Si vous avez vendu une propriété dans le passé, cela signifie que vous connaissez le processus impliqué dans l'immobilier. La première étape consiste lorsque l'agent immobilier affiche une liste de propriétés au client potentiel. Ensuite, il y aurait une série de négociations, d'explications et de la visite à l'emplacement de la propriété. C'est le cas depuis des décennies déjà, mais les agents eux-mêmes n'en ont pas besoin et prennent beaucoup de temps.
Cela est en train de changer depuis qu'un changeur de jeu révolutionnaire est entré en scène. Cela transforme le fonctionnement de l'industrie immobilière. C'est la réalité virtuelle ou VR. Cette technologie permet aux agents immobiliers de développer leur activité, d'acquérir plus de clients et de fournir un service de la plus haute qualité à leurs clients. Selon la National Association of Realtors, 95% utilisent Internet pour rechercher des propriétés. Avant de décider de visiter la propriété réelle, ils vérifient d'abord les informations les plus élémentaires en ligne. Les utilisations les plus courantes de la réalité virtuelle dans le secteur immobilier sont les suivantes: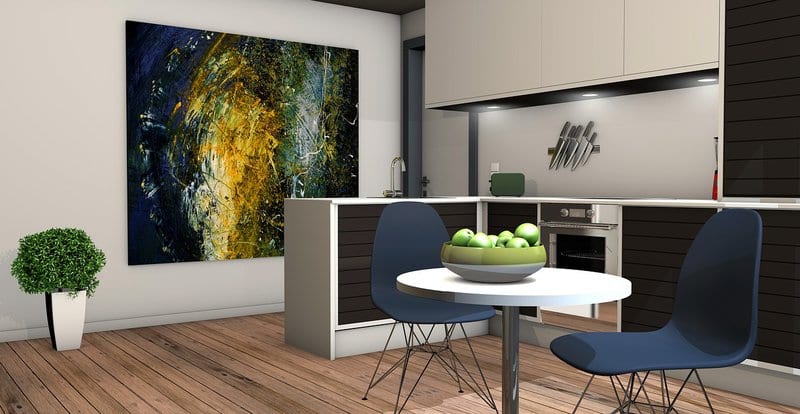 1. Mise en valeur virtuelle
Vous pouvez montrer à la propriété tout son mobilier et son design intérieur qui le rendraient plus attrayant pour vos acheteurs ciblés. Selon la National Association of Realtors, 77% des agents immobiliers, la mise en scène virtuelle aide leurs clients à associer la propriété qu'ils vendent à leur future maison. Auparavant, la mise en scène d'une propriété nécessitait beaucoup d'investissements monétaires, mais tout cela a changé avec la réalité virtuelle. Les agents peuvent maintenant organiser les propriétés avec des dépenses minimes.
2. Commerce virtuel
Il est difficile de séparer le commerce électronique de la réalité virtuelle. Imaginez si les clients peuvent modifier virtuellement la propriété qu'ils voient. S'ils envisagent une visite virtuelle, par exemple, et qu'ils souhaitent redécorer l'espace, ils peuvent simplement aller dans un magasin en ligne, choisir de nouveaux meubles et les mettre sur la visite virtuelle. Cela leur permet de redécorer la propriété en fonction de leurs préférences. Il se peut également qu'ils soient intéressés à acheter l'un des objets présentés dans la visite virtuelle. Ils doivent juste aller au magasin virtuel et acheter les articles.
3. Visualiser l'architecture
Il a toujours été un défi pour les agents immobiliers de commercialiser une propriété qui n'a pas encore été développée. Les modèles tridimensionnels sont souvent utilisés pour mettre en valeur le quartier ou l'ensemble du développement. Lorsqu'il s'agit de l'intérieur de la propriété, on utilise souvent des modèles à l'échelle réelle. Tout cela nécessite une énorme somme d'argent. La réalité virtuelle a résolu ces problèmes. Cela a rendu la visualisation architecturale moins chère et plus immersive. Même si la propriété n'est pas encore construite, les agents immobiliers peuvent mettre en valeur l'intérieur et l'extérieur d'une propriété en utilisant la réalité virtuelle.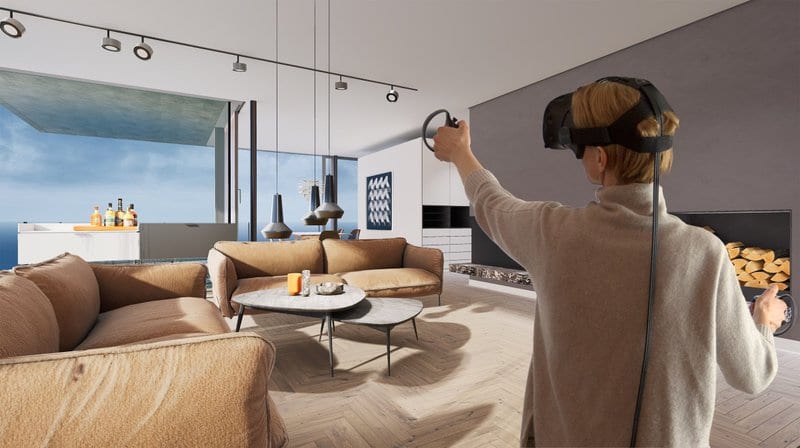 4. Vitrines de propriétés virtuelles
Les clients ont tendance à vérifier plusieurs propriétés avant de choisir une propriété en particulier. Cela peut prendre beaucoup de temps et coûter très cher. Mais cela a été changé par la réalité virtuelle. Les acheteurs peuvent désormais visiter les propriétés sans avoir à quitter leur domicile. Tout ce qu'ils ont à faire est d'utiliser un Casque VR et ils peuvent parcourir une visite virtuelle en 3D de la propriété. En quelques minutes, les acheteurs peuvent visiter quelques propriétés. Il y a deux types de Visites virtuelles: celles qui sont guidées et celles qui sont interactives. Les visites guidées ressemblent à la vidéo promotionnelle habituelle mais sont entièrement virtuelles ou utilisent des vidéos à 360 degrés. Les visites interactives permettent aux utilisateurs de choisir où ils préfèrent rester au sein de la propriété en vérifiant simplement les points chauds dans leur champ de vision.
5. Instructions virtuelles et communication améliorée avec les locataires
Les agents immobiliers et les propriétaires doivent beaucoup communiquer avec leurs locataires. La technologie virtuelle peut les aider à communiquer plus facilement et efficacement avec leurs clients. Les locataires doivent simplement faire dans les casques VR et se plonger dans la visite virtuelle. Ces visites virtuelles 3D aident également les locataires à comprendre le fonctionnement des services publics d'une propriété afin d'éviter les difficultés et de leur éviter de contacter les propriétaires.
Si vous voulez prospérer dans votre secteur immobilier, il est préférable de créer Visites virtuelles pour vos sites immobiliers.