Are you struggling in promoting your restaurant? Do you have a hard time increasing your reservation bookings and sales? It might be because you're not incorporating a virtual tour restaurant in your business.
This technology enables you to highlight the stunning features in your restaurant to entice customers into dining in your establishment. How can you utilize virtual tour restaurant features to boost your sales? Learn from the experts and make sure to apply these tips.
How Virtual Tour Restaurant Boosts Your Sales
Get People Talking About Your Restaurant
Nowadays, the restaurant business is booming thanks to the exotic themes they put into their establishment. Does the sound of Harry Potter, Game of Thrones, Marvel, Dog, or Cat restaurant themes excite you? How about taking an exclusive peek to these restaurants? It's exhilarating, right?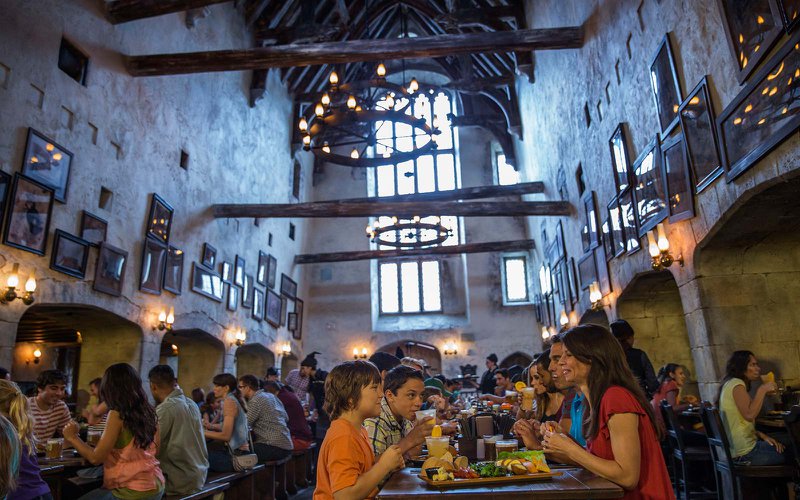 Virtual tours can help build anticipation and excitement to your customers by showcasing these features to them. It won't make them stop talking about your restaurant.
The power of word of mouth encourages your customers to invite their friends (a.k.a. referrals) which serve as your free marketing. Not only that, but it also increases your reservations and sales in the process.
Promoting Your Restaurant's Cozy Ambience
Having a virtual tour restaurant helps businessmen in promoting their dining house's cozy ambiance, beautiful interior design, and vibe. This helps entice the customers who haven't visited your restaurant yet.
According to experts, it invokes the customer's feelings into imagining themselves what it feels like to dine in your restaurant. This incredible sensation urges them to visit your restaurant to have an incredible dining experience.
Pro-Tip
We recommend that you create a virtual tour restaurant showing what it looks like when it's empty as well as when it's full of crowd. Highlight your customer's smiling faces and satisfied feedback as if they're having a blast in your restaurant.
Also, make sure to put a reservation button or contact form on your virtual tour to capture leads and conversions easily.
Helps In Boosting Your Social Media Presence
A virtual tour restaurant not only helps in highlighting your dining house. It also helps in sharing important announcements and progress to your clients. Virtual tour restaurant is especially helpful if your establishment is undergoing:
Renovations or setting up new designs and decorations
Hosting parties or important events
Sharing new exclusive items or products on your menu
After creating these virtual tours, you can share it across your social media channels. Virtual tour restaurant helps in boosting your page views since most online users prefer to see high-quality videos or photos compared to text or low-quality ones.
Every like, comment and shares you invoke from your customers create a buzz that entices people to check out your restaurant.
Pro-Tip
Facebook enables virtual tour embedding on your pages once you reach 2,000 likes. You can get your virtual tour codes here.
Tell Your Story Online
In digital marketing, we always hear the tips on how content is king. You should share a compelling story with your customers to establish a solid connection with them. What better way of telling a story than to make a virtual tour?
Not only you're sharing your business' story to them, but you're also invoking their imaginations. A virtual tour restaurant helps people imagine what kind of stories they can share with their family, friends, or loved ones while dining in your restaurant.
Boost Google My Business Page
A virtual tour restaurant can also be uploaded to your Google My Business Page. It helps provide extra information when your customers search for your restaurant on Google Maps.
Aside from the street view, you can give them a glimpse of your interiors by giving them a 360 virtual tour. The extra time and clicks they spend on your page boost your engine ranking. As you move your way on the top search results, you also get more organic traffic and leads in the process.