We've heard how virtual tours enable most hotel and restaurant owners to boost their booking and reservation sales. By showcasing their businesses, they entice their customers into experiencing their services. This prompted people to book their different rooms or have a reservation to experience their cuisines and mouthwatering menus.
However, did you know that virtual tours aren't only used in the hospitality industry? Big companies like Hull Trains now use virtual reality to increase their bookings. And now, the prestigious Dutch Airline KLM is incorporating this state of the art technology for its entire fleet!
Grand Virtual Tours
For the past few years, the prestigious Dutch Airline carrier KLM has been adapting virtual tours to its aircraft. The company reveals they want to showcase the innovative amenities and facilities they have that their competitors don't offer. This year 2020, KLM wants to level up their marketing strategy by offering virtual tours to its entire fleet!
The Announcement
In KLM's recent blog, the company announced aside from providing exemplary services to their customer's thanks to their virtual reality tours, it also improves their staff's work performances. According to KLM's VR Specialist, Chris Koomen, the virtual tours became a practical use for their cleaning staff to familiarize the aircraft before starting their work.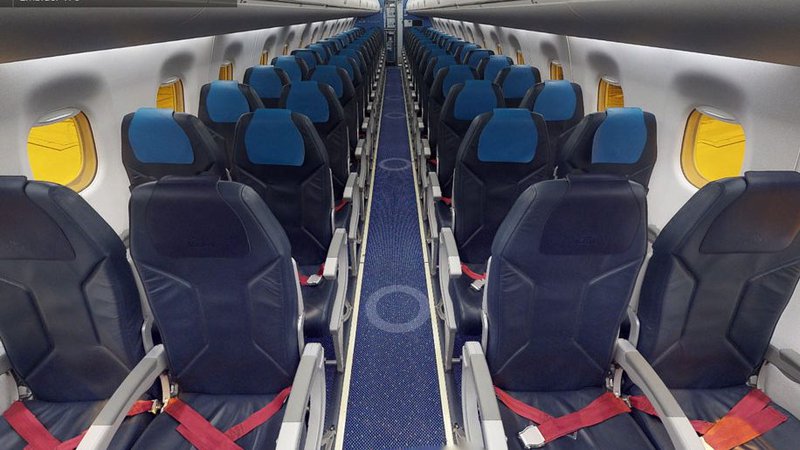 Koomen adds they specifically want their staff to familiarize the B787 aircraft bound to Minneapolis before it takes off its first-ever commercial flight. It turns out their little experiment became successful. Their staff was able to familiarize the aircraft before boarding. Thus, it allows them to be more efficient in finishing their work properly and save more time in the process.
The Experiment
Koomen says the experiment started when their staff went in Minneapolis one evening. They were set to board the plane after its arrival. However, the catch is that they haven't seen the interior in person yet. In normal circumstances, this would mean the staff would take extra time familiarizing the aircraft. They would spend hours locating the facilities and clean every nook and area. But not this time.
Even if the staff haven't boarded the plane personally, Koomen revealed they already exposed them to virtual tours. The crew had an opportunity to tour the aircraft virtually on their iPad. The company provided a VR headset to orient and prepare them before boarding the plane in the evening.
The Stunning Results
Koomen reveals the experiment became an instant success! The crew finished their cleaning in just fifteen minutes! Furthermore, they also didn't commit a single mistake! Their booking sales also tripled since customers get to access the cockpit, business and economy class, and galleys thanks to virtual tours.
Not only their cleaning crew and customers benefit from the said virtual tours. Their cabin attendants, caterers, and colleagues setting up aircraft galleys also benefited from virtual reality technology. What's more? Koomen also makes sure to entice customers into viewing their virtual tour! They make sure to add easter eggs like discounts, an inclusive meal for promo price to entice them into booking their seats in advance.
Accessible Virtual Tour Fleet:
Here is the list of virtual tours you can access for KLM's fleet:
Boeing 787 –
Boeing 777-
Boeing 747-
Boeing 737-
Airbus 330-
Embraer
Conclusion
Want to harness the power of virtual tours to increase your business' booking and reservation sales? Now's the best time to do so! Let us help you create your virtual reality tour for FREE! What are you waiting for? Don't miss this exclusive (and limited) offer right now!