As the COVID-19 pandemic continues to rock the world, the tourism and hospitality industry took a huge hit. Both local and international flights were cancelled around the world due to travel restrictions. This also affects the hospitality industry too, especially the hotel owners. How can hotel owners recover their income in light of crisis? Here are the top hotel virtual tour strategies you can apply.
Hotel Virtual Tour Strategies to Recover From COVID-19
Implement a Safety and Prevention Plan
If you haven't already, it's recommended to create a prevention plan to ensure the safety of your employees and guests while travel is still on pause. You can implement safety measures like providing thermal scanners, room discounts, alcohols, and sanitizers, etc during their stay or while they're stranded.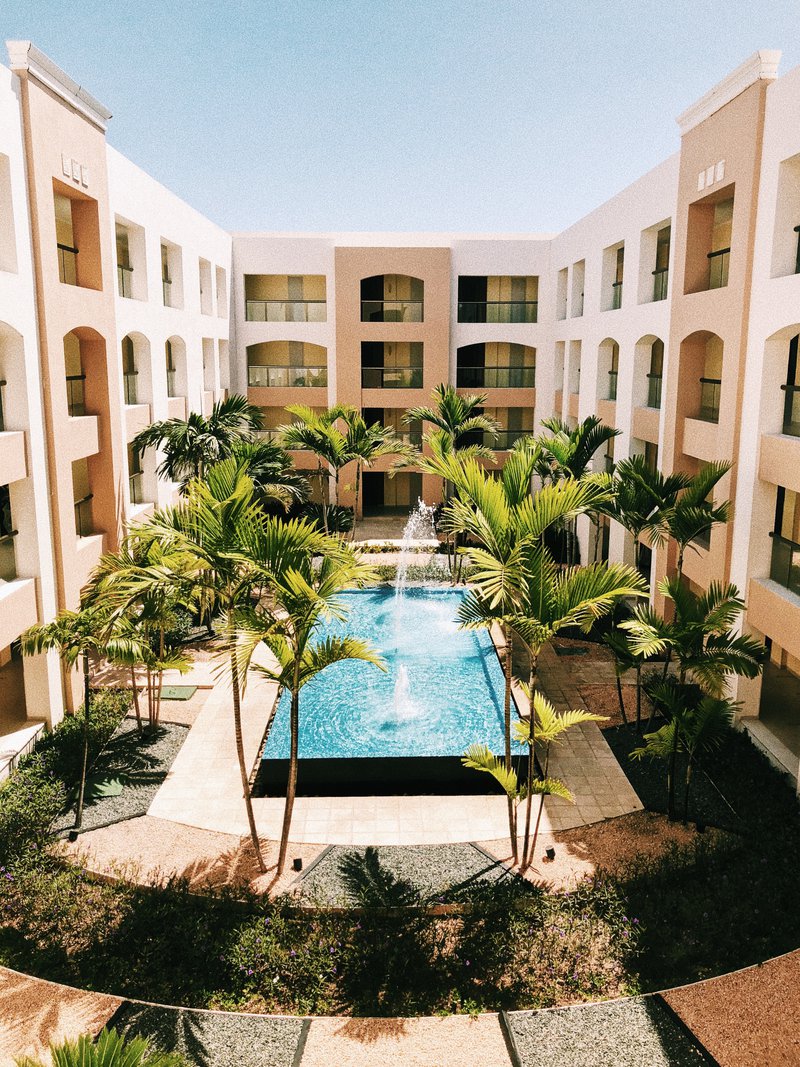 Ensure that your guests and employees will be in comfort and safe during their stay. You can also assure your guests that you'll still offer the same prevention plan when your business resumes operating after COVID-19. You can discuss your prevention plan by creating a hotel virtual tour and share it on your social media channels.
Share Crucial COVID-19 Information
Launch a hotel virtual tour that aims to address your guests' queries and woes. By relaying important information, you'll be able to clear up your customer's confusion. You'll also put your customers at ease in the process. It's also the perfect time to engage with your local community so that the guests will see you're more than just a brand.
Here is the crucial information you can share in your hotel virtual tour:
Prevention Plan
Cancellation Policy. It's recommended to offer a FREE cancellation fee when they cancel or reschedule their bookings.
Share your contact information to address your guests' queries or concerns.
Information on your hotel's business operating hours; or when your hotel will resume operating again.
FAQ on COVID-19 or how your hotel establishment is fighting the pandemic.
How your business is helping the community.
Reassess Your Hotel Virtual Tour Digital Strategy
Since travel is currently on pause, this is the perfect time to reassess your hotel virtual tour strategy. This is the perfect opportunity to determine what works and needs improvement in your marketing campaigns. Here are some things you can inspect in your checklist:
Audit marketing assets to determine what templates or designs should be revamped.
Develop an online reputation management strategy. You can ask your customers to send pictures or videos of their stay in your hotel and compile it to a hotel virtual tour. You can also ask online reviews and recommendations from them.
Revisit digital tools like websites, social media campaigns, etc to reassess your campaigns.
Develop communication with your past customers and guests while travel is still on pause.
Give Back To Healthcare Workers
Due to numerous lockdowns, our healthcare workers are greatly affected by this crisis. Not only do they need to stay on the frontlines taking care of COVID-patients, but they're also having a hard time commuting too. Our healthcare workers also have a hard time since they experience discrimination from the public.
We've read some news about how some landlords terminate the healthcare workers' rental or lease in fear of contracting the virus. This is the perfect time for you to promote your hotel by giving back to healthcare workers.
You can offer free accommodation and let the health workers stay in your hotel during the pandemic. If not, you can offer discounts or free meals delivered to local hospitals. Not only you're giving back in times of crisis, but this will also help boost your image as a hotel owner. Customers love to engage with businesses with philanthropic causes.
Start vamping up your hotel virtual tour today and avail of our VR software!