A virtual tour is one of the products of advanced technology. It can be used as a strategy to promote various kinds of businesses. The industry to benefit the most out of this is the real estate industry.
Most realtors do not understand the difference between virtual tours and slideshows. Major sites like Zillow and Redfin even use these slideshows for their online tours. However, slideshows do not suffice most clients anymore.
Slideshows cannot capture every corner of the property being sold. However, this can be achieved using virtual tours since it is a simulation of the existing location. Aside from images and videos, you can also add music, sound effects, narration, and text. That is the biggest difference between the two and this is why virtual tours are relatively better than slideshows.
6 Tips to Create Your Own Virtual Tours
1. Make Use of Live Broadcasts Features
Take advantage of Facebook Live and Twitter's Periscope to broadcast your open house event to your followers. This will entice potential clients to inquire about or visit your properties.
Another great news about this is that Facebook engineers love when users utilize the Live feature to stream content. To maximize engagement, they place these videos at the top of the newsfeed. The feature also allows you to track the views and reply to comments in real-time.
2. Highlight Key Features of the Property
Despite the advancements of virtual tours, there are certain details that cannot be captured simply by images and videos. If you want to highlight these certain details, you can use simple editing tools. You can insert graphics into photos and videos or texts to inform your target audience about such property features.
This strategy can make all the difference in your clients making a phone call for a showing to see more of the property.
3. Catch the Essence of the Neighborhood
While there are clients who buy properties based on their preferences and needs, there are those who buy into a neighborhood. Only a few realtors associate this when creating their virtual tours. The neighborhood is not being featured when it should be treated as a trump card.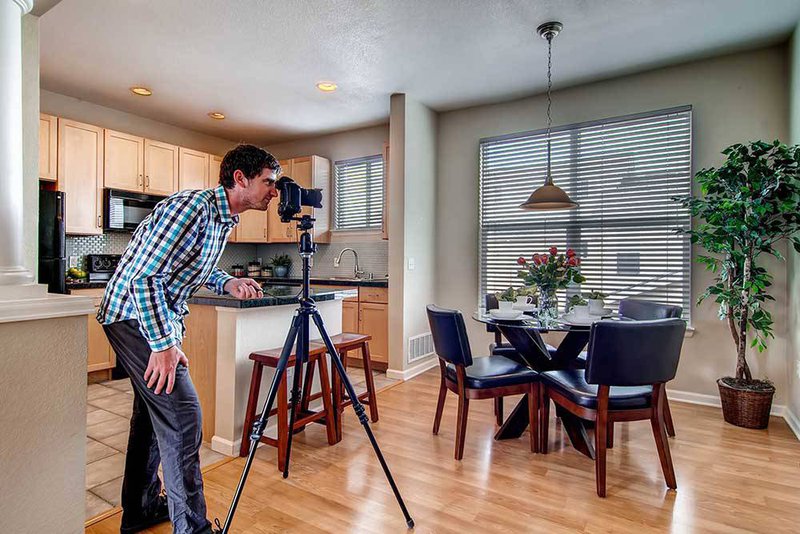 These may include parks, playgrounds, clubhouses, recreation facilities, and a local pool. To catch the interest of your audience, use high definition action shots. There's no need to hire an expert to do this, a smartphone would do the job.
4. Be your own HGTV Star
Rather than hiring a host for your virtual tour, why not it be just you? This can cut costs and ignite the inner talent in you. And since you know the property better than anyone else, you are the best fit to do it in the first place.
5. Integrate Interactional Floor Plans
Allowing your clients to have a sense of the property space would be greatly appreciated and create a better impression. There are apps where you can create detailed two-dimensional floor plans using your smartphone in just less than 30 minutes. You can then upload them to your virtual tour as part of the virtual show.
6. Mention Upgrades and Improvements
Buyers like to get into details about the property history and its previous owners. A well taken care of house gets positive impressions from the clients. Consider adding images and videos that showcase the recent house improvements. It's better if you also include a previous photo to show the comparison. By incorporating these major upgrades, you're expressing how much care you have for the home.