If you have sold a property in the past, it means you know the process involved in real estate. The first step is when the real estate agent shows a list of properties to the prospective client. Then there would be a series of negotiations, explanation, and the actual visit to the property's location. This has been the case for decades already, yet it remains to be inconvenient and time-consuming for the agents themselves.
This is now changing since a revolutionary game changer came into the picture. It transforms the way the real estate industry works. This is virtual reality or VR. This technology enables real estate agents to grow their business, acquire more clients, and provide the highest quality service to their clients. According to the National Association of Realtors, 95 percent use the net when looking for properties. Before they decide to visit the actual property, they check on the most basic information online first. The following are the most common uses of VR in the real estate industry: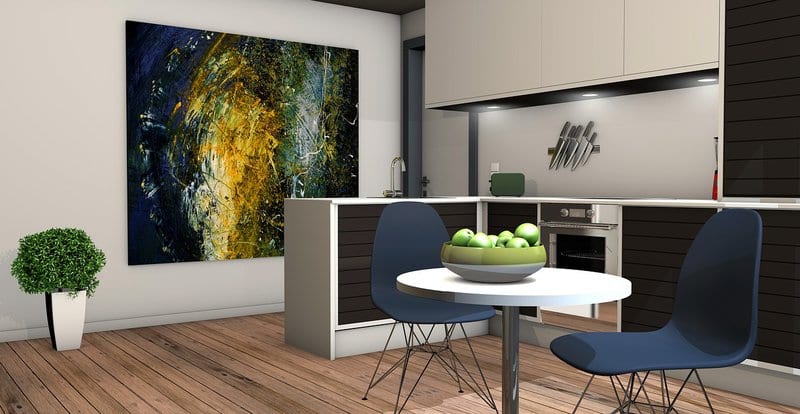 1. Virtual Staging
You can show the property with all its furnishings and interior design that would make it more appealing to your targeted buyers. According to the National Association of Realtors, 77 percent of real estate agents, virtual staging helps their customers to associate the property they are selling with their future home. It used to require a lot of monetary investments when staging a property, but this all changed with virtual reality. Agents can now stage the properties with minimal expenses.
2. Virtual Commerce
It's difficult to separate e-commerce from virtual reality. Imagine if the clients can do changes to the property they see virtually. If they are looking at a virtual tour for instance and they want to redecorate the space, they can simply go to an online store, pick new furniture, and put it on the virtual tour. Doing this enables them to redecorate the property according to their preferences. It may also be that they are interested to buy any of the items showcased in the virtual tour. They just have to go to the virtual store and buy the items.
3. Visualizing the Architecture
It has always been a challenge for real estate agents to market a property that hasn't been developed yet. Three-dimensional models are often used to showcase the neighborhood or the entire development. When it comes to the interior of the property, often full-scale models are used. All these require a huge amount of money. Virtual reality has resolved these concerns. It has made architectural visualization cheaper and more immersive. Even if the property is not yet built, real estate agents can showcase the interior and exterior of a property using virtual reality.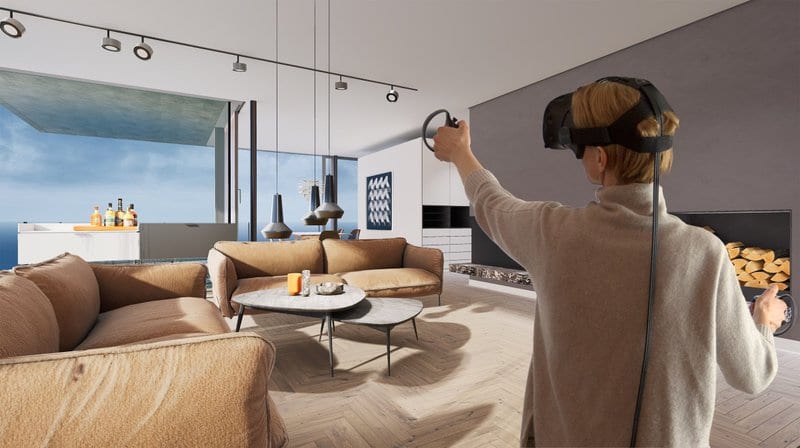 4. Virtual Property Showcases
Clients tend to check on multiple properties before they decide on a particular one. This can be time-consuming and it costs a lot as well. But this has been changed by virtual reality. Buyers can now visit properties without having to leave their homes. All they need to do is use a VR headset and they can walk through a 3D virtual tour of the property. In just minutes, buyers can visit a couple of properties. There are two types of virtual tours: the guided ones and those that are interactive. Guided visits are like the usual promotional video but are entirely virtual or using 360-degree videos. The interactive visits allow users to choose where they prefer to stay within the property by simply checking on the hotspots in their field of view.
5. Virtual Instructions and Improved Communication with Tenants
Real estate agents and property owners have to communicate with their tenants a lot. Virtual technology can help them communicate more conveniently and effectively with their clients. The tenants simply have to do in the VR headsets and immerse in the virtual tour. These 3D virtual tours also help tenants to understand how the utilities in a certain property work to avoid difficulties and to make it unnecessary for them to contact the landlords.
If you want to prosper in your real estate business, It's best for you to create virtual tours for your property sites.