Since the COVID-19 struck the globe, many businesses around the world have filed bankruptcy. The implementation of lockdowns and social distancing has impacted brick and mortar stores. These physical businesses solely rely on human traffic to survive. As most businesses start to shift online, how can you cope up with this drastic change? How can your business recover? It's time to incorporate it with 360 virtual tours!
How 360 Virtual Tours Help Run Your Business Amidst Pandemic
Promote Your Business Online Without Onsite Inspection
Having a problem promoting your business since your customers can no longer visit your store or property physically? No problem! The great thing about 360 virtual tours is that it lets you showcase your business virtually. Since you don't have to worry about the influx of crowd anymore, you can shoot every nook and corner of your establishment now!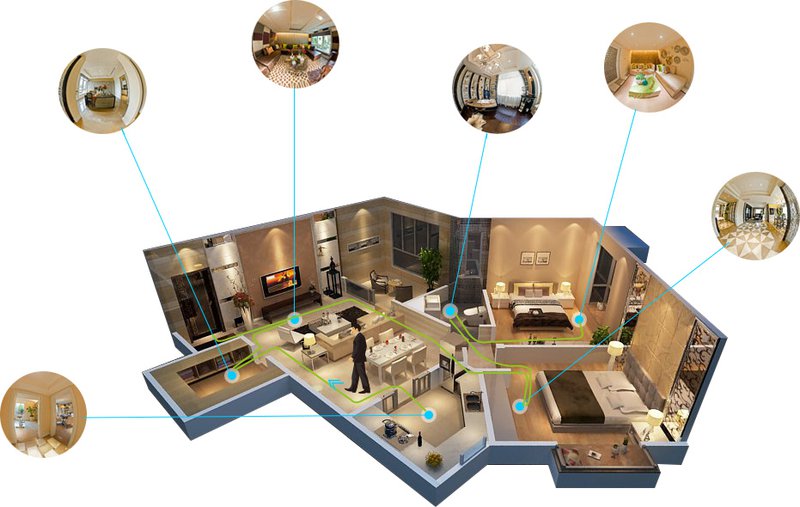 Highlight all the best features and amenities of your hotel or real estate. If you're running a restaurant, set the ambiance to let your customers know how it feels to be in your establishment. Don't forget to feature your mouthwatering foods too! 360 virtual tours help promote your business to customers without them visiting the site personally.
24/7 Accessibility
Aside from saving the time to make appointments with your customers, having 360 virtual tours is incredibly convenient for them. It's because having a virtual tour is accessible to customers 24/7. This means they can always check your business out anytime and anywhere they want.
This convenient access helps you reach more customers worldwide. Furthermore, you can increase your leads and sales by putting a call to action at the end of your VR tour. Make sure to also put a limited promo period to create a hype. Customers will be more eager to make a transaction with you to avail of exclusive perks.
Easy to Share
Another benefit of having 360 virtual tours is that it's incredibly easy to create and share. You only need to take 360 shots of your establishment through your camera or phone. Then, upload your photos on our Virtual Tour software and you're good to go!
Witness how magic works as we create your virtual tour in 5 minutes! What's more? We make it easy for you to share your VR on your website and social media pages. Just copy the embed code and you can promote your 360 virtual tours all over the web!
360 Virtual Tours Help Promote Your Brand
Aside from directly promoting your product or services, 360 virtual tours also help promote your brand. You can launch 360 virtual tours to give updates about your business. Virtual tours are also helpful to address your customers on the safety measures you implemented during this pandemic.
It'll give your customers an idea of how well you're managing the crisis. It'll also reassure them that while your business is running, you're doing everything you can to guard their safety and wellbeing. You can also give updates on how you give back and help the community in these trying times.
Virtual Tours Help in Boosting Online Delivery Services
Since most businesses are going online today, take this opportunity to also offer online delivery services to your customers. The moment you publish your 360 virtual tour offering products, menus, or services, take the opportunity to bring your business to your customer's home.
This can be done by offering delivery or shipping services. Since your customers cannot come to your business, bring your business to them instead. Studies show the demand for online businesses and shopping increased by 80% since the pandemic started.
Start your virtual tour with us now!