Trains have become our main mode of transportation, especially when traveling from one distant place to another. We marvel at how fast it is to traverse; enabling us to save more travel time. However, one downside of this convenience comes with a price. How do we determine whether it's worth it to book a train ticket? It's a good thing Hull Trains offer a free virtual tour as a solution to your dilemma!
The Free Virtual Tour
The famous UK company known as Hull Trains made a recent announcement for its loyal customers. According to them, they're set to launch a free virtual tour on its new Hitachi Class 802 Paragon trainsets.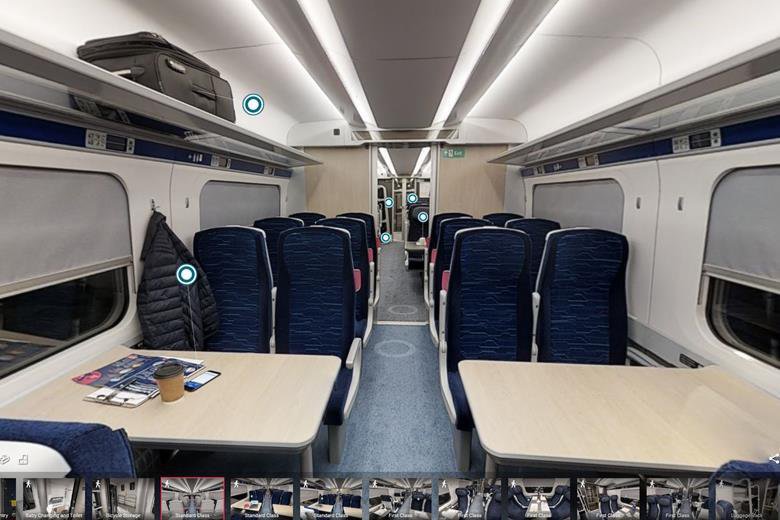 Thus, helping the passengers to engage in an interactive virtual reality tour to the train. It also provides a "walk-through" access to its standard and first-class facilities to help customers in determining which seat to avail before booking a ticket.
The Statement
According to Hull Train's Commercial & Customer Experience Director, Anne Somers, they're positive a free virtual tour will help boost their booking sales. Furthermore, she adds, they discovered their customers want to know what to expect when boarding a train.
They want to determine whether or not they'll have a relaxing experience while traveling. These demands equate to their need to know the amenities and facilities they can avail and how accessible it is to them. Both price-wise and accessibility-wise.
The director says the free virtual tour will help address their customer's needs. Somers says it prompted the management to launch a free virtual tour video. The said interactive video enables the customers to locate exactly where the USB and plug sockets.
They can also see how their seats are configured. They can tour the whole train to see where their luggage storage is. Most of all, it also enables them to see the nearest accessible comfort rooms.
The Amenities
Hull Trains is also happy to serve customers who are bicyclists. According to Somers, they've included a dedicated cycle storage space in the free virtual tour video. It helps bicyclists to know where to board their bicycles.
Not only it provides convenience, but it also helps them save more money since they can bring their bicycles and travel with ease in their next destination.
Aside from that, customers can identify the nearest entrance and exit doors to use based on their chosen seats. They can also see the priority seating labels. Most of all, customers can also glimpse first-hand the amenities offered in first-class seats.
The Projection
Somers also reveals they collaborated with the prestigious 3D virtual reality company named Matterport to create their interactive free virtual tour video. They worked with the best virtual tour company to deliver the best product to their customers.
The Director reiterates by helping their loyal customers navigate their way around their platform, they'll know what to expect before boarding the train.
They can also envision how well their traveling would go. By giving them a relaxing experience, Somers says they're confident they can enjoy their journey so much more. She's also hopeful it will help the customers arrive at a concrete decision on which seat to book. Ultimately leading to increased booking and ticket sales in the near future.
Conclusion
We're so glad Hulls Train took a leap of faith to incorporate virtual reality to increase their bookings! What are you waiting for? Don't get left behind by your competitors! Make a free virtual tour now to boost your business' sales! We can help you achieve your business goals!