The COVID-19 pandemic may have crippled the tourism industry, but many hotels and Airbnb owners are still hopeful. They're still looking forward to the influx of customers booking their accommodations in the future. That's why these business owners are setting up a hotel virtual tour to market their accommodations in advance.
Whether you're a hotel owner looking for some virtual tour inspiration; or a traveler looking for a place to stay for your next travel goals; make sure to check out the stunning virtual tours!
The Best Hotel Virtual Tour Around the World
Holiday Inn Express Adelaide Virtual Tour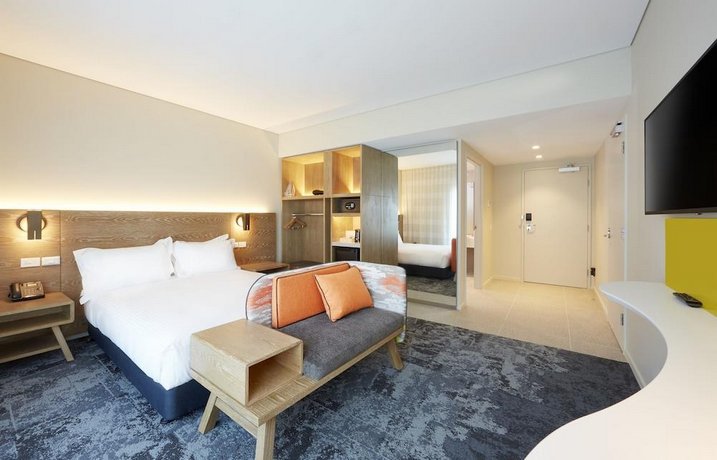 Holiday Inn Express also produced their unique yet proactive virtual tour. In the VR tour, you'll see guests performing actual activities like checking in their rooms, relaxing in the lounge, or attending a business meeting or conducting an event in its opulent conference room. Aside from showcasing its stunning amenities, the tour also shows the hotel's functional properties.
Atlantis Dubai Hotel Virtual Tour
Atlantis Dubai features its traditional arched entrances, gorgeous accommodation rooms, and stunning amenities. Infused with innovative technology, this virtual tour emphasizes the beauty of the establishment paired with its strategic tourist location.
Enjoy gazing at the stunning beaches in Dubai while staying in your cozy room. The virtual tour practically entices its guests to book a hotel staycation here. The iconic Palm Jumeirah and Wild Wadi Water Park are also accessible from Atlantis Dubai Hotel!
Pullman Brisbane King George Square Hotel Virtual Tour
Next in line is Pullman's King George Square Hotel which features its spacious and luxurious rooms. The hotel has an astounding 510 guest rooms with various accommodations available.
The virtual tour highlights the rooms' spacious and luxurious amenities. What's more? Its virtual reality tour is equipped with audio guides together with stunning videos and images; adding a personal touch to its guests.
Grand Oasis Hotel 360º Hotel Virtual Tour
The virtual tour didn't only highlight the establishment's features, but also its stunning environment. True to its name, Grand Oasis describes the breathtaking views of Cancun. It also features its large open-air atrium, evergreen gardens, and stunning beaches. Any guests viewing the hotel will surely get enticed to experience the "Grand Oasis" life.
Le Franschhoek Hotel & Spa Virtual Tour
The company puts a unique touch on this virtual tour by starting it with the manager's introduction. This method is effective in building a rapport with digital guests. After the introduction, it follows with a walkthrough of the hotel.
You can see the reception area, outdoor dining terrace, entertainment center, and the rooms itself. You'll also be given ample time to explore the amenities themselves; since they give enough time before moving on to the next.
Valamar Dubrovnik President Hotel Virtual Tour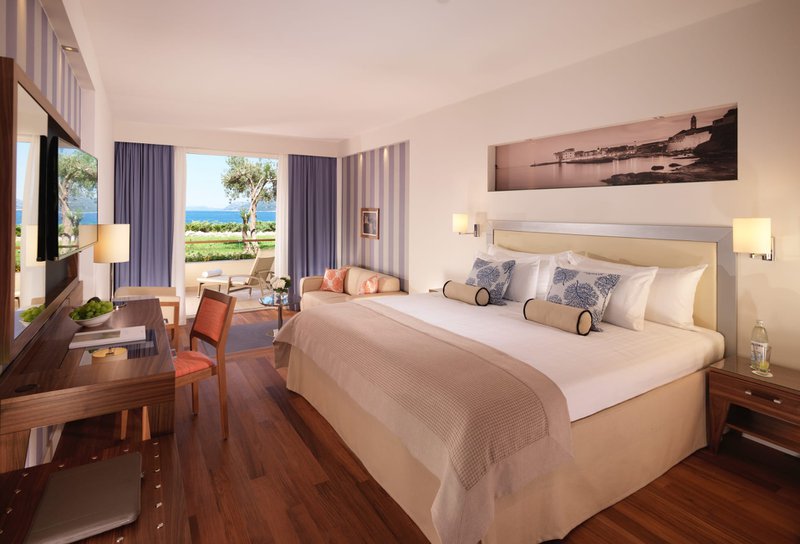 Meanwhile, this virtual tour opted to provide a simple yet elegant walkthrough to its customers. You can view a streamlined and peaceful, calming, navigation thanks to the musical background. Valamar provides a short yet straightforward, concise, elegant virtual tour to its guests.
Vythiri Resort of Wayanad Virtual Tour
Vythiri Resort is more than just a simple hotel. It highlights the properties' traditional nature views; labeling it as a getaway hotel. You'll find exotic views of evergreen rainforests, crystal clear waters of streams and rivers, and stunning beaches. The virtual tour will definitely give you that natural vibe you've been longing for.
Bora Bora's Overwater Bungalows
For those who want to chase the waters, Bora-Bora's hotel virtual tour will surely satisfy you. The management showcases the beautiful beach waters of Tahiti island as well as its Bungalows. The combination of its natural amenities and splendid environment makes it an appealing virtual tour.
Contact us now to step up your game and make your own virtual tour!