In previous posts, you might've known how a virtual tour helps in boosting your business. However, you're confused as to what VR tour you should incorporate in your business. Will you use a 360 virtual tour or 3D virtual tour? What is the difference between the two, anyway? Let's read and find out.
3D and 360 Virtual Tour
In essence, both 3D and 360 VR tours provide interactive viewing to their customers. It lets your customers walk through your properties or business at their own pace. Virtual tours have been gaining popularity because it provides transparency for customers.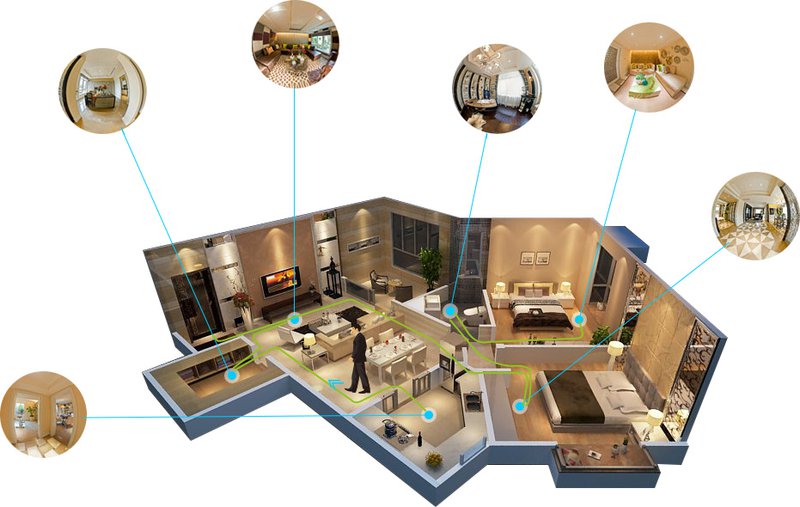 They can scout the area or property whenever and however they wanted prior to making transactions. However, what is the difference between the two? Does it even matter if you use either of them? Here are the pros and cons of 360 VR tour and 3D virtual tour.
Pros and Cons Between 3D and 360 Virtual tour
3D VR Tour Pros
The seamless web application for 3D virtual tours allows you to create a "dollhouse" photographic floorplan. This lets your customers see the whole property at once before switching to each angle or floorplan view. Moreover, it gives your customers a guided tour thanks to its highlight reel feature.
They can explore the property at their own will and it'll give them a wide-range view of a particular angle or floor. You can also put a text and description on specific locations and objects thanks to 3D's "matter tag" post. You'll also get a full view of the property's schematic plans with measurements while engaging in a 3D virtual tour.
Cons
Since 3D tour is created using a "textured mesh" from spatial data collected by cameras, its images remain static. This means you cannot edit or add images and features once your 3D virtual tour is complete anymore. If you want to add a feature, you need to make a new 3D virtual tour again.
It also doesn't have Gyroscope Capability compared to 360 virtual tour. This means you can only move the property through keyboard press and clicks. Unlike with 360 VR tours where you can move when tilting your phone or tablet.
360 VR Tour Pros
Meanwhile, a 360 virtual tour gives you the highest image quality and resolution to your property. It gives a full screen view to your customers with crisp clearness and sharpness.
You can also edit or retouch the images in your 360 VR tour anytime you want. This gives you an advantage as you can improve your property's ambiance. You can also have your 360 VR tour updated if your property has undergone renovations.
Gyroscope Technology
A 360 VR tour also incorporates gyro sensors to detect your phone's orientation. This gives your customers a more interactive view as they can explore your areas by simply tilting their phone or scrolling it up, down, left, and right.
Easy to Embed and Share
What's more? A 360 virtual tour is relatively easy to embed in your website. Most virtual tour software generates a code to let you share your virtual tour on your website and social media account. This helps in boosting your listings promotions and ads. Unlike in 3D virtual tour where you cannot share your VR across the web easily.
Cons
Of course, 360 VR tour doesn't have schematic plans like what 3D virtual tour offers. Your customers must inquire manually to get the specific measurements and schematic plans of your properties.
Try our virtual tour software for FREE to start making your own 360 VR tour now! Don't miss this opportunity to upgrade your marketing campaigns now!