Thirty percent of the total amount of energy consumed by the world comes from the commercial and industrial structures. It requires smart systems for building construction to help control climate change. Innovations in technologies involving the built environment are slow to come by compared to other industries. Across a lot of regions, cities are trying to test different ways to improve air quality, reduce traffic congestion, and to be able to supply clean and sustainable energy to the residents. The following are the top trends that shape the future of the built environment as discussed by experts in the field:
Pop-Up 3D-Printed Houses
3D printing is the more affordable, faster, and a highly innovative means of building in the construction industry. It is not impossible to see 3D printed houses becoming mainstream in the next few years. Using 3D printing, construction time could be cut short by hours to weeks. Customized components are likely to become cheaper as well. The best advantage of 3D printing is that it allows for more temporary and flexible accommodation. The idea is for people to be able to build homes in 24 hours and stay there for a couple of years. In 2018, the technologies construction company Icon came up with the first 3D-printed home in the US. This year the company aims for a first 3D printed community.
Co-living and Co-working Spaces on the Rise
Co-working and co-living spaces have been revolutionizing the property market. This sharing economy has been constantly on the rise. Many service tenants and buyers are always looking for more flexible and affordable residency options. When it comes to the co-living market, real estate startups have been dominating it. These startups are known as Proptech companies. These companies develop space-efficient, tech-ready, and affordable for professionals and students who prefer co-living. The whole process from booking to generating a contract is done online. This means that anyone can simply book online and move into a flat share. Utilities and Wi-Fi are included in the setup.
One of these Proptech companies is Medici. Medici offers an apartment and hotel hybrid units which can include en-suite bedrooms with kitchens, laundry areas, living areas, gyms, and workspaces that are communal. Buildings erected by Medici have weekly networking events and an app that residents can use to book comprehensive services and use smart-living technologies. Another company WeWork offers super sleep workspaces in Manhattan including all amenities from IT services and coffee. This follows the community model which enables tenants to network with entrepreneurs and innovators.
Electromobility for Smart Cities
Berlin is a smart city and it has committed to let out 1 million electric vehicles on the road on 2022. You can find electric cars around Berlin with different charging stations around the city. You can easily find e-bikes and e-scooters around Berlin. E-buses are also currently tested. Electric vehicles offer drivers cleaner and more affordable transport particularly when cars are charged with renewable energy. Smart cities are also encouraged the electrify public transportation.
Big Data Use in Building Maintenance
In the next decade it is expected for buildings to run on a digital backbone that can control and measure all the facets of the structure. An intelligent building starts from the construction phase when a sensor is built in each brick which in turn will make the house a data-collection mechanism. This almost translates to automating building maintenance. You can easily notice when a new roof or certain parts of the house will be rebuilt. This technology can also be extended to cities that use data for revolutionizing their spaces. Sensor data can help control almost anything from monitoring parking spaces, full trash bins, and intelligent streetlights. Cities may also have automatic irrigation and transportation systems.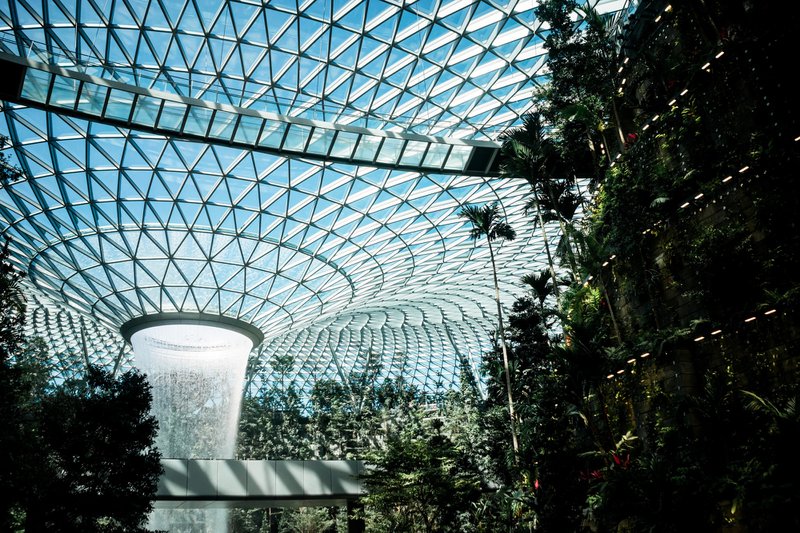 Eco-friendly Smart Buildings
An eco-friendly smart building today is nothing like those in the past. You can find buildings that can purify the city air and housing developments that create more energy instead of simply consuming it. Smart buildings have some common elements such as intelligent energy systems for controlling temperature, security, and air quality, recyclable construction materials, and renewable energy sources. Andreas Koster, from Garamantis which is an interactive digital installation firm, said that various buildings in the future will ensure that various sensors are placed in each room. This enables the management to control the settings and maximize the use of energy.
VR Site Visits
The traditional use of pencil and paper in building design is still dominant in real estate but it is slowly changing with the help of technologies such as virtual reality and artificial intelligence. The entire structure of the building can be visited like in its actual physical space through a virtual tour. Virtual Tour Easy enables companies to create a virtual tour in just five minutes. This will enable you to enter the structure, look around, turn your head and head on to the next room. It gives you the complete sensation of being in the building yourself. This is advantageous to property buyers who barely have time to travel.
As a real estate agent, you can use these trends to help build a more productive community. Start by using the virtual tour for your property listings. Contact us here for more information.