Those who have experienced buying and selling property certainly know the workings of real estate. It used to work traditionally in which case the real estate agent presents the client with a list of properties to choose from, negotiation follows, and then the final visit to the physical property itself. Virtual reality has truly changed the way the rules of the game. VR technology offers several benefits to real estate. It helps them develop their business, gather more clients, and provide high-quality services. In turn, it also helps clients to save time, to accomplish global searches, and a lot more.
These are the ways in which VR technology can aid several people in the real estate industry:
Listing agents: It allows them to show 3D virtual tours on their site, email, and social media sites. VR also encourages sellers through 3D technology for it to generate sales for them. It also enables the real estate agents to win more listings through a differentiating factor.
Real estate brokers: It also attracts several progressive agents. It also offers a factor that differentiates buyers, sellers, and agents over their competitors. VR can also be used to expand the offerings presented to developers and builders.
Buyer's agents: This allows buyer's agents to give live 3D virtual tours to buyers anywhere and anytime. It also enables them to sell homes regardless of the buyer location. This also allows for an exclusive buyer contract with a buyer through the offer of a premium service.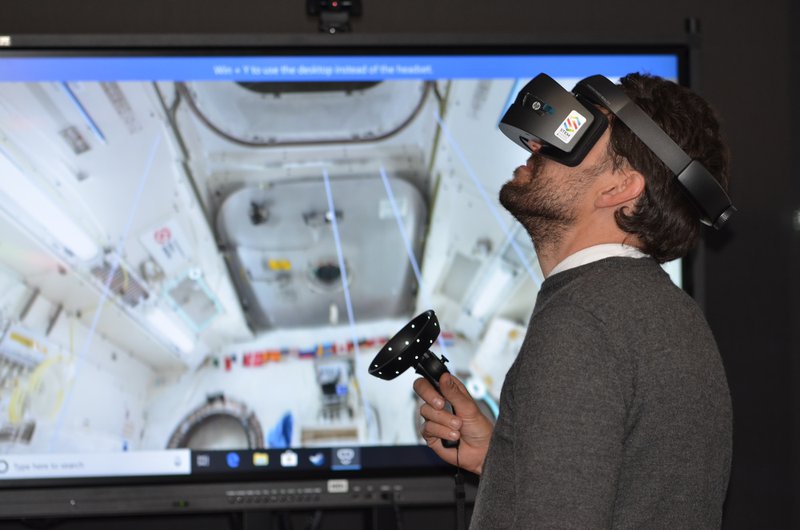 For 2020, these are the trends that you can expect from virtual technology:
Virtual staging will be on the rise. A survey revealed that 72 percent of real estate companies affirmed that staging can help to generate more leads.
Virtual commerce is expected to grow. Virtual commerce enables real estate agents to make changes in the home's interior by checking the virtual store and picking the right furniture or furnishings to add on it.
There will be developments in the virtual instructions for owners and tenants. Virtual instructions about the property will be more popular since it can be totally annoying for tenants to keep on calling asking for certain instructions especially for those who operate short term rental properties. This is certainly beneficial to vacation rentals. This technology can help improve the customer experience in these properties and it provides ease of business with the realtors too.
Enhancement in architectural visualization is ensured. It is a challenge for realtors to market a property that has not been constructed yet. Through VR, architectural visualization becomes cheaper and highly immersive. Through VR technology, it is possible for realtors to show the interior and exterior of a property that has to be constructed yet. This gives the buyer a clear image of what he will be buying.
The prediction is for virtual reality hardware to reach 2.8 billion in market sales by 2020. Soon it will be possible to walk inside and around a potential new home. There are also technological developments that enable stimulation of the different senses such as smell and taste like the use of baked cookies or lemons. Haptic technology will also be available for buyers to use their hands when opening doors and feeling other sensations while inside the virtual property.
These are the things that you can expect from virtual reality in 2020. It is a must for any real estate agent to make full use of VR technology. Start your very own virtual tour now.