It is tough to look for the right business idea. It must be something that you like doing. This entails brainstorming for ideas, and taking the first steps can truly be challenging. The usual options are some high-quality goods or internet marketing services and to adapt the use of virtual reality solutions. The best part about this technology is that it can be applied to any existing type of business you have been considering setting up.
Virtual Concerts
Since people tend to choose to do everything online, an app now is available for people to attend a concert without leaving the comfort of one's home. Many musicians and concertgoers consider VR technology as really exciting. By way of a VR concert solution, it is quite easy to connect with musicians and other fans and supporters. Some of the artists who now use VR technology are Coldplay, Kate Perry, and Paul McCartney. There are many popular tools to use for watching a concert in VR, but you can come up with your own by adding features you intend to use.
VR Events
Virtual reality events will soon become as popular as the actual events that require you to go there. Online conferences, in fact, are popular today since they can instantly connect the attendees to the speakers without incurring travel costs. You can come up with a platform for virtual reality live events, and you will have a huge income stream to use anytime you want.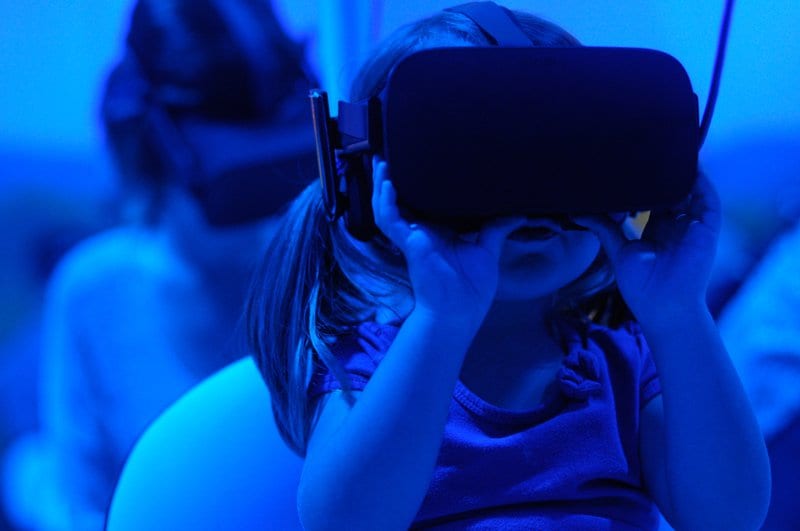 VR-Based Education
Education is a basic need for every society. People are always in search of means to make knowledge transfer easier, faster, and more efficient. Majority of the education plans follow the same old format. Some people find it difficult to retain and process information which can be remedied with the use of virtual reality.
You can come up with a unique niche that will offer a virtual reality training course wherein students won't be limited to word descriptions and illustrations. Through VR, they will be able to understand the topic in-depth and be able to see how things are when they are put together. Through the use of VR, learners are given the chance to have a practical application of their knowledge instead of merely reading.
VR Shopping
Most online users have already gone online for their shopping. It would be great to have a retail ambiance for the shoppers. Sometimes merely browsing online is not enough. Those who still prefer to get to a store and shop would love this. VR is the third most popular solution for shopping that has the highest technological evolution next to desktop and mobile devices.
VR Property Sales and Leasing
Virtual Real Estate Tours has been transforming the real estate industry for quite some time now. Virtual reality platforms, interactive visits to the actual site, and virtual staging allow for more publicity in the construction business. Majority of the VR experiences left a great impression on the customers. For anyone who likes to start a real estate business may need to choose virtual instructions, virtual commerce, and architectural visualization in general for clients to be able to view the property in a highly enhanced format.
It can help to increase sales especially for hosts and property owners since clients don't have to physically check the properties before they decide to purchase one.
You can start creating your own virtual tour by signing up to Virtual Tour Easy. It's free!