Virtual Reality Tour
Virtual Reality Tour is a way to immerse its users into a virtual world. Clients can interact with the surroundings that a 360 video can't do. You are not only in control but can also go into an alternate world.
The latest smartphone devices can support the VR-quality graphics making virtual reality accessible to everyone. The built-in accelerometers detect movements as you navigate your way into your virtual space. Businesses do better using Augmented and Virtual Reality technologies.
Skyscrapers
New York's 57th street is the world's most luxurious street in the world! In the last five years, more houses were bought on Billionaire's Row. The properties amounted up to $25 million that's way more than any other road around the world. It's rife with super-tall towers: 432 Park Avenue, 111 West 57th Street, and Central Park Tower. All these towers are taller than 1,300 ft. That's about a quarter of a mile high.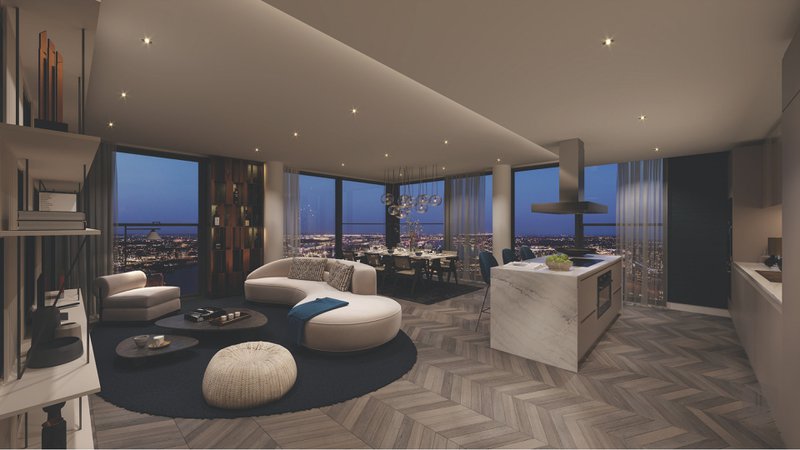 Shadows of these skyscrapers cast on Central Park. Critics noting that building owners of the multi-million dollar residences pay little or no property tax at all.
Not everyone can experience being in these towers but the virtual reality tour makes it possible. Imagine immersing in an apartment in one of the towers. The height as high as a helicopter could fly that some even described being occasionally above the clouds. Perplexed whether its terror or exhilaration, the view will leave you euphoric.
Why A Virtual Reality Tour?
There are many benefits as to why people are using a virtual reality tour. Here are a few of them:
Low Costs
Instead of printed promotional outputs, Virtual reality allows business owners to show the real beauty. There won't be a need for designing new concepts. A virtual reality tour is an efficient way to connect to fresh leads.
Reach Remote Prospects
The augmented reality still allows for printed collateral but made better by bringing an interactive experience. Think of it as the combined use of a custom brochure, a tablet, and an app.
Remote leads will find luxurious NYC towers accessible to them, especially when they're caught up in business somewhere else. VR's ability to reach a wider audience within minutes create a meaningful and impressive experience. It conveys quality graphics for leads without requiring them to travel pronto.
Emotional Experience
A virtual reality tour places its users inside a new world. Imagine viewing a home for the first time, the elegant and luxurious tower in New York. you'd still get stunned with the views virtually, in awe of how the virtual world connects you to its virtual representation.
Customized Surface
VR is more than a walk through the towers of New York. Sudden changes in renovations can easily be modified to make an updated version of the layout and design. The up-to-date modification bringing a rewarding experience on what's to be expected in the home's every corner and hallways. Even the fabrics can be designed meticulously.
Angle Inside and Out
The virtual reality tour includes a great copy including the interiors and exteriors of the stunning NYC tower. It will give you the feeling of the ultimate experience of an overlooking room in one of the suites in the building. The VR experience reflects the euphoric journey into a sales-generating campaign.
Conclusion
The best advantage you can get out of this experience is that it's just a virtual reality. It can be a preparation for what you could expect before actually going there. You still see it's beauty and look at the amazing view up and down. You can get away anytime you feel like it's way too high for your taste. Reality would take a lot of factors before you reach the lowest ground. Explore more about the Virtual Reality Tour by creating your free account!