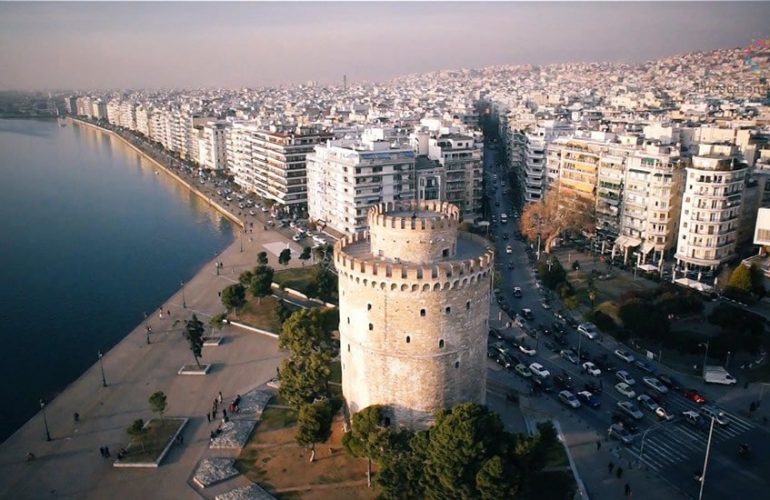 There's no doubt that 360 virtual tour technology continues to dominate the digital world. Its promising and interactive benefits make it ideal to apply to businesses. More and more entrepreneurs and investors harness the power of virtual tours to promote their business. But did you know you can use a 360 virtual tour to preserve history too? Discover the rich culture of ancient Thessaloniki through a virtual reality tour!
Discover the Beauty and Grandeur of Ancient Thessaloniki Through This 360 Virtual Tour
The Introduction
Thessaloniki hails as the second-largest city in Greece. This city is located in Northern Greece and is home to over 1 million inhabitants. While the city suffered a huge economic crisis in the past, people keep coming back due to its rich and vibrant culture and tradition. Many experts say Thessaloniki is a city where ancient and modern Greece converge! So let us uncover the city's ancient history and culture with this magnificent 360 virtual tour!
The Virtual Tour
According to various news outlets, many experts have collaborated in an attempt to restore the city's rich history. They want the locals and tourists to experience a blend of Hellenistic, Greek, Roman, and Byzantine culture which originated way back many centuries before. Their goals enabled them to recreate Greece's iconic Palace Complex of Galerius.
The magnificent palace became a turning point of Byzantine and Roman eras after its creation. The said monument was built between 3rd-4th century AD by virtue of decree order from the late Emperor Caesar Galerius Valerius Maximianus Galerius. The Caesar back then chose Thessaloniki as the seat for the Eastern Roman Empire. The city serves as a strategic location between the East and the West.
Top Tourist Spots in Thessaloniki
After the interactive virtual tour, you might want to see the stunning tourist spots in the city. You can check out these wonderful tourist attractions and see every 360 virtual tours!
The White Tower
Also known as the iconic monument of the city, The White Tower serves as Thessaloniki's landmark. It was originally used as a prison place during the Ottoman occupation of Greece. Its bloody history was repainted in 1913. Today, it serves as the city's museum for locals and tourists who want to know more about the Roman Era. Make sure to reach the top floor to see a 360 virtual tour view of the cityscape, the sea, and even Mount Olympus!
Thessaloniki Waterfront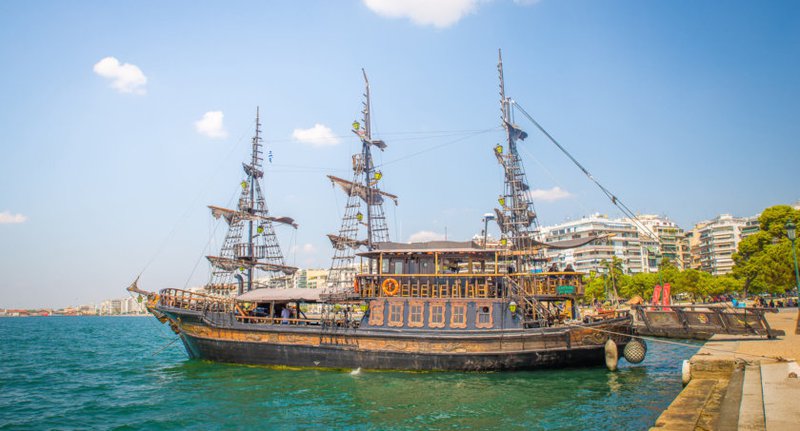 Thessaloniki also hosts a breathtaking waterfront with a 5-km long seaside promenade. You can find vibrant bars and restaurants that offer Greek cuisine to experience its rich lifestyle. You can also see its dozen thematic gardens where you can chill or have a picnic with your children.
The Beautiful Churches
After taking a breathtaking 360 virtual tour of Thessaloniki, don't miss out to visit the city's stunning churches too! You can visit Agios Dimitrios, the city's most famous church. The church was built in honor of Saint Dimitri, who also serves as the city's holy patron. You can find ancient relics and crypt in these holy temples. Other churches you must visit include:
Panagia Achiropiitos
Agia Sofia
Nikolaos Orfanos
Osseous David
Agios Pavlos
Ana Poli
Immerse in Thessaloniki's ancient vibe by visiting Ana Poli. This old town is considered a historical center. A great wall of fire destroyed the former district in 1917, leaving ana Poli the only surviving neighborhood! You can visit various sites in Ana Poli to know more about the town's ancient culture.
Conclusion
There's no doubt that a 360 virtual tour is becoming an integral part of our life. Not only it helps promote our business, but it also helps in preserving our past. Utilize its power and make your own virtual tour today!