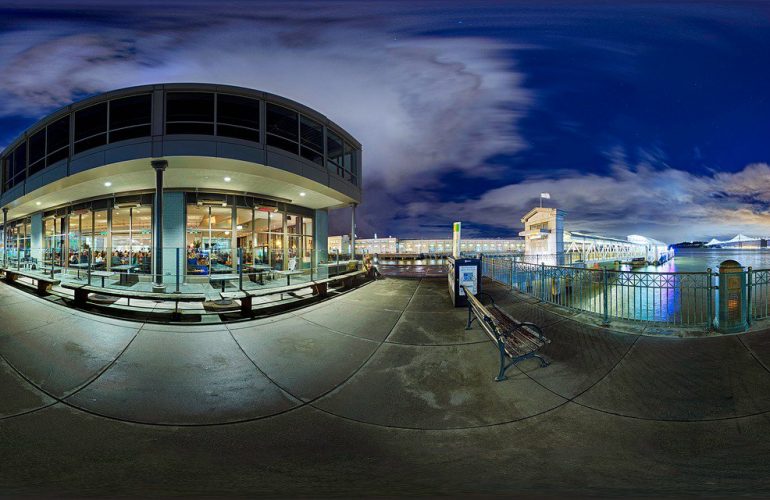 Ready to take your real estate tour to the next level this year 2020? Gain a competitive edge against your competitors as you apply these new emerging trends to your marketing strategy next year. Let's take a look at these state-of-the-art technologies and how it'll help innovate your real estate business.
Big Data
Whether you are selling your real estate properties or currently using them for rental business, big data helps in determining your customer's buying intent. According to experts, the huge quantitative data collected from your purchase history as well as other real estate platforms provide a predictive analysis report.
A sample of this report includes Airbnb analytics where it lets you determine your customer's purchasing behavior, trends, patterns. Big companies like Amazon, Facebook, Netflix, and Uber also applies the same technology. Fortunately, our real estate CRM also uses big data technology to fetch information and generate reports. You can use this report to evaluate your real estate tour marketing plan periodically.
Virtual Real Estate Tour
If you haven't already, we recommend you start incorporating 360 virtual tours in your real estate business. This technology helps prospective buyers and renters to inspect properties anytime and anywhere they want. A virtual real estate tour gives you and your clients the convenience you both need.
You don't have to waste time syncing your schedules for an on-site visit. Your clients can just visit your website link and have a thorough virtual tour of your properties. Studies show longer time spent on your virtual tours also increases your chances of sealing the deal.
Cloud Technology
Virtual tours, big data, real estate CRM tools. What do you think is the common denominator among the three? Most technologies nowadays rely on cloud technology to store their data and information. Cloud-based technologies nowadays let you streamline your business and store and access data wherever you go. Gone are the days where you need to keep a physical copy and transmit it manually to your clients and team members.
Likewise, it helps your clients streamline their application process since you already save their information online. The lesser paperwork you have, the more customers are likely to make transactions with you. Studies show most customers got turned off in buying real estate properties because they don't want to deal with the hassle of paperwork.
Real Estate Bots
As you streamline your real estate business, make sure to upgrade your customer service too. Don't just leave your customers hanging after making a transaction with them; especially if they need your help or assistance. One way of making sure you attend to your customer's needs 24/7 is by installing real estate tour robots.
You can install chatbots and a 24/7 ticketing system for your business. The bots can handle general inquiries that don't need you or your team member's personal attention. For custom inquiries, you can forward it to your customer rep or personally handle it to solve the problem. Increase your chances of customer retention and loyalty by always addressing their concerns without wasting your time.
Internet of Things
Nowadays, customers don't only want a normal real estate property. They also want to make sure their property is safe from possible theft. That's why they're looking for smart home properties where they can monitor their house 24/7 whenever they're away. Not only that, but they also want the internet of things technologies like energy efficiency and predictive maintenance.
Conclusion
There's no doubt most people nowadays utilize technology to make their real estate home purchase convenient and comfortable. Want to start incorporating these technologies in your real estate business to step up the game? We offer a 360 virtual tour for your real estate listings.